In Narok, Kenya there is a unique network of rain sensors on the experiment. We call it the Disdro Network – a network of acoustic devices that measures the distribution and intensity of rainfall.
In December 2020, 10 Disdros were installed on an area spanning 1700km2. A few more are scheduled for installation in early 2021.
Unlike conventional rain gauge that measures the volume or flow of water, the Disdro capture sound signals when rain drums on its top layer. The signal is then translated into intensity and amount of rainfall. It can even tell the difference between the size of rain drops.
This would be a game-changer in rain measurement for several reasons. The cost of producing a Disdro is relatively low (approximately 100 Euros) compared to existing rain gauges. Disdros would require low maintenances since there is no moving part or opening that can clog, and hence no cleaning or direct reading is needed. And finally, the disdro are solar-powered, lightweight, small, and compact making it easy to produce, install and transmit data.
For communication, a LoRa Gateway is installed on a 100m high mast in Narok Boys school. When information gets to the Gateway, it is broadcasted via cellular. This at the moment perhaps the least expensive communication network operated in Kenya.
The local communities and institutions are involved in this project. The Disdro are installed in farms, schools, and government institutions. The Narok Kenya Meteorological staff manages the network while local institutions and universities will be analyzing the data.
The data collected will go a long way to support the KMD weather forecasts and other TWIGA services.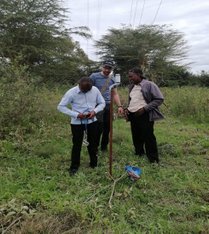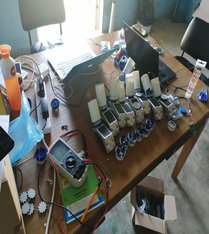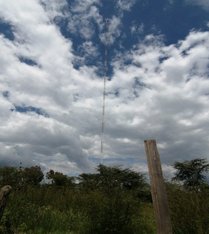 RELATED TWIGA SERVICE: YOUR LOCAL & TIMELY WEATHER FORECAST
Written by: Gilbert Mwangi
TAHMO