HydroNET as the gateway to water, weather and climate data for Africa
One of TWIGA's key objectives is to deliver more than 20 geo-services for Africa by the end of the project. These information services will primarily be based on existing data sets from TWIGA partners and data collected within the project. The TWIGA data sets span a range of temporal and spatial resolutions, from weather station observations to meteorological model forecasts and from flying sensor images to satellite imagery.
The creation of each TWIGA service involves multiple partners, some responsible for providing data or model output, others for desktop or mobile applications that bring the service to the end user. Third parties are invited to contribute to the geo-services and become part of the value chain.
The hub in the TWIGA information service infrastructure is the TWIGA data platform, based upon the existing HydroNET software by HydroLogic. HydroNET consists of a data server and an online portal, which will be further extended and improved within TWIGA. The HydroNET Server connects to data sources, imports and processes data and makes data available through an application programming interface (API). Data sources can be displayed and compared with other data sources in personal dashboards in the HydroNET Portal.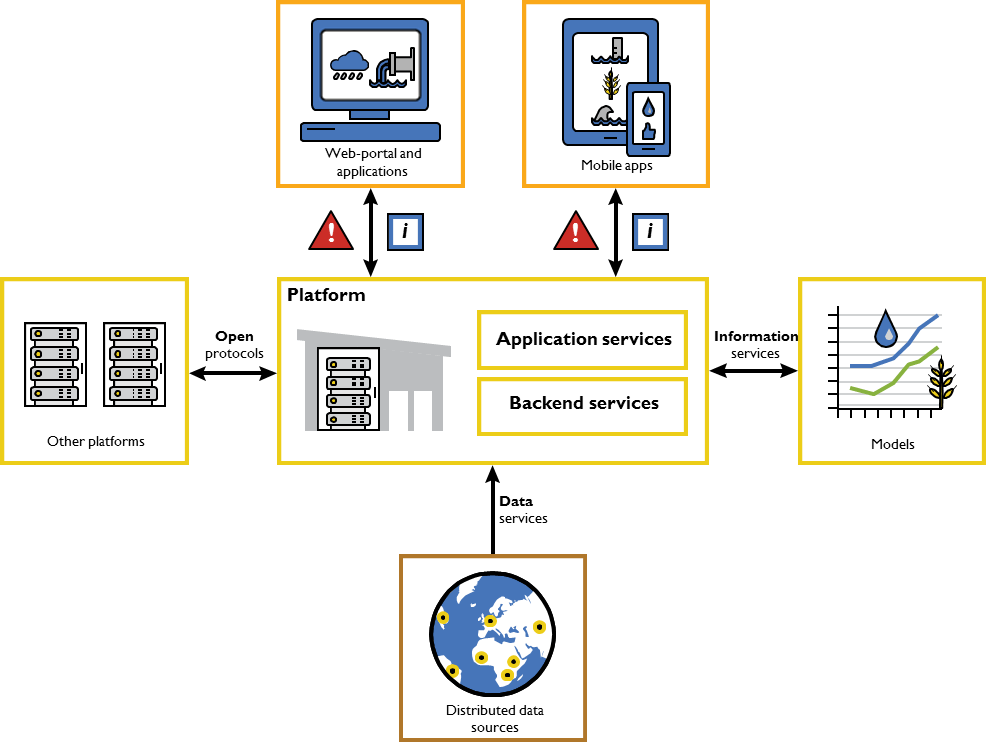 During the first year of the project, data from two TWIGA partners has become available in the TWIGA platform. A live data connection was established between the Trans-African Hydro-Meteorological Observatory (TAHMO) and HydroNET, providing access to all TAHMO weather station time series through the API and the Portal. A wealth of weather data from the South African Weather Service (SAWS) has been made available in the TWIGA platform, including weather forecasts for Southern Africa and satellite-derived precipitation for South Africa.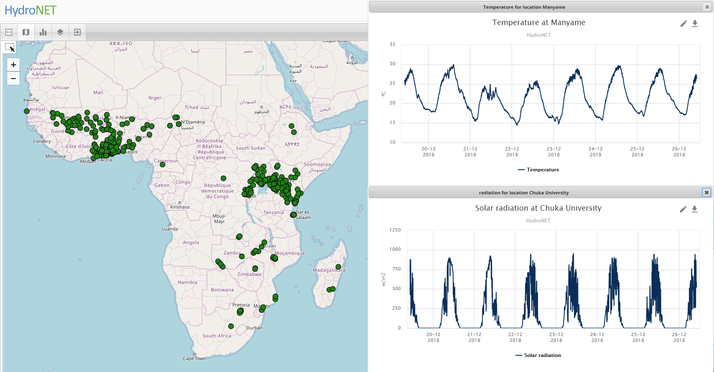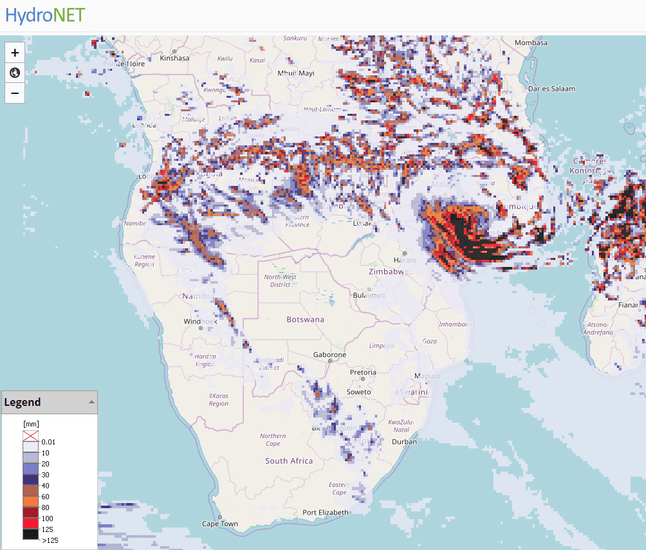 Other data platforms can connect to the TWIGA platform to make the data sources findable and discoverable for a large audience. The first Earth observation data catalog has already been connected to the TWIGA platform, the TAHMO time series information is available in the Global Earth Observation System of Systems (GEOSS) Portal.
This is only the beginning. Over the next three years, the TWIGA platform will become the gateway to a wealth of water, weather and climate data for Africa. TWIGA partners and third parties will integrate the data into geo-information services for policymakers, businesses, and citizens. The ultimate goal is to increase the resilience with respect to water, weather, and climate in Africa and to provide more security in terms of food, energy, and water.
Written by Rianne Giesen